We've had this chair for years and in those years it got reupholstered a couple of times. But when I say reupholstered I mean 'finished in one hour with a staple gun'. Since we've had such luck with Mrs N sofa, we decided that it was time to reupholster this chair like it should be for real.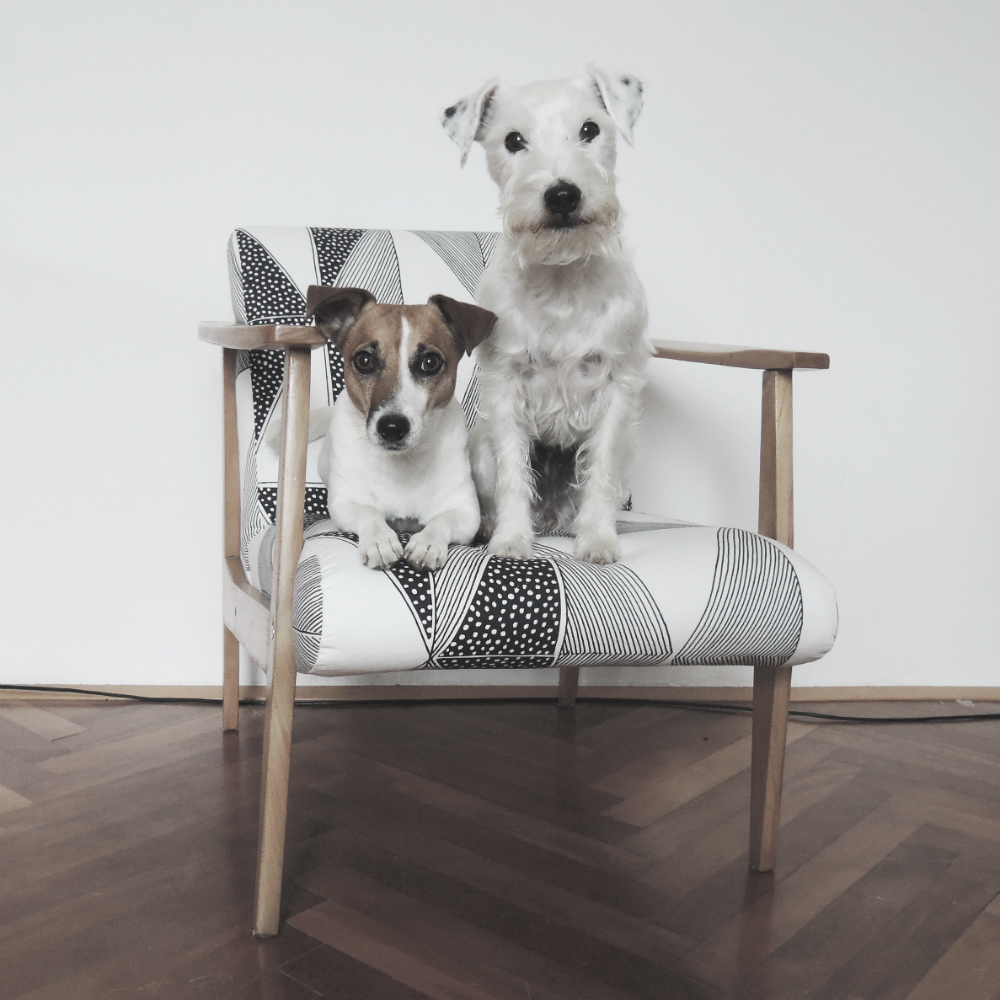 So this is how it looked before. The fabric is in a nice teal color. I still like it, but it just doesn't go anymore with the color scheme of the apartment. There were also some paint drips on the fabric from another project. You know, when you're painting something, you're very smart. Of course you'll be very careful and you won't get paint anywhere else. Yeah right!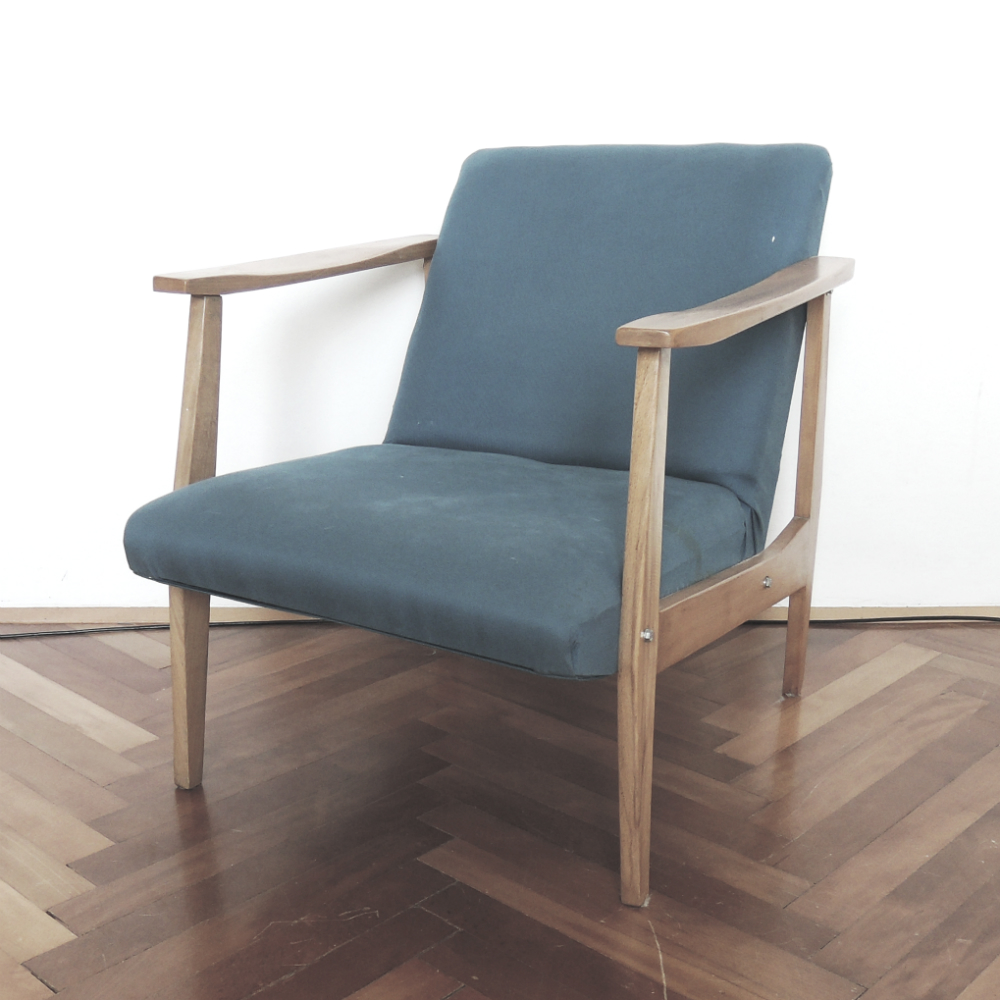 On the back and under the chair you can clearly see how the fabric's not stretched enough and how just everything is wrong with these makeshift covers.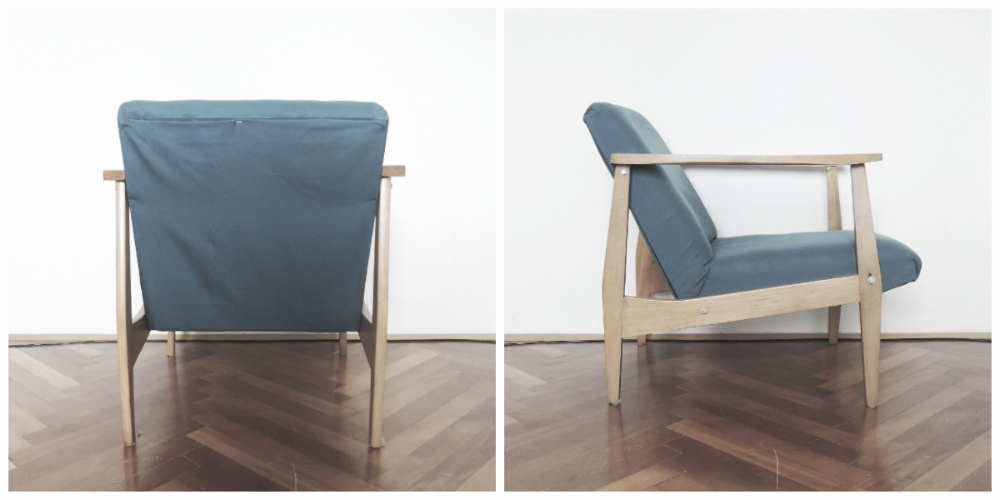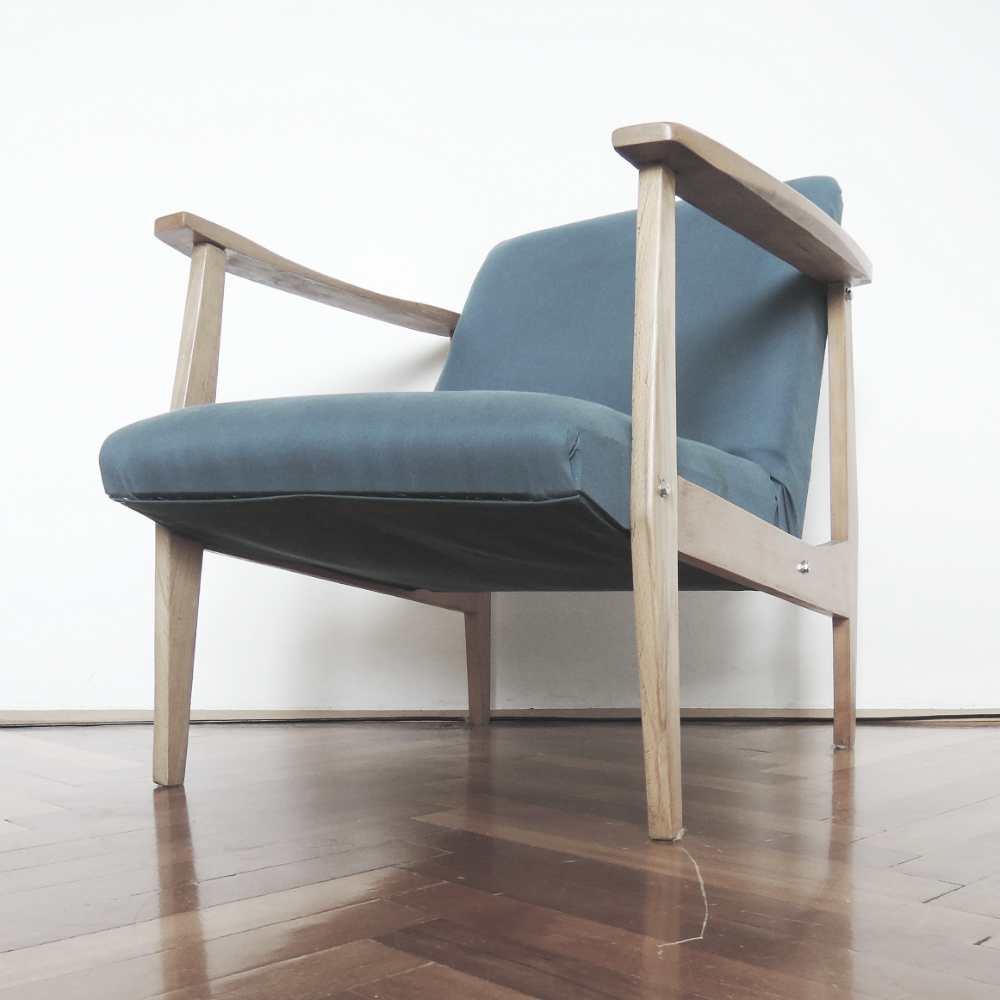 First we removed the fabric. The foam underneath was in a good condition and since we replaced it in a previous round, we decided to keep it. On the other hand the webbing on the back had to go. It got way too stretched, so we replaced it with some new webbing. On the seat there is original rubber webbing and still is in perfect condition.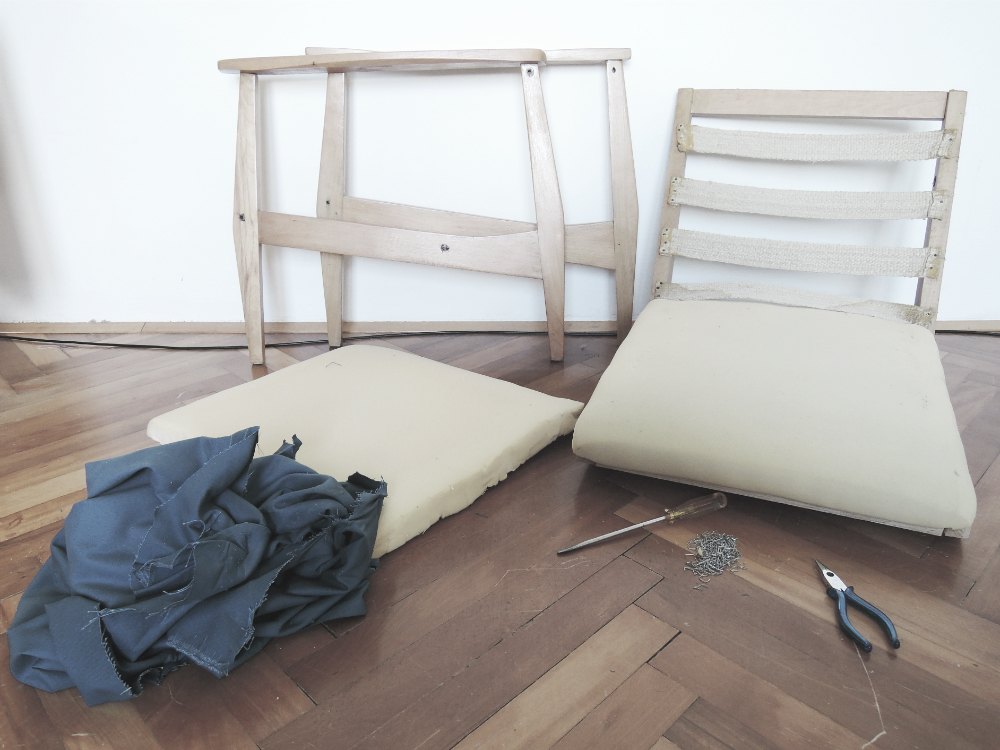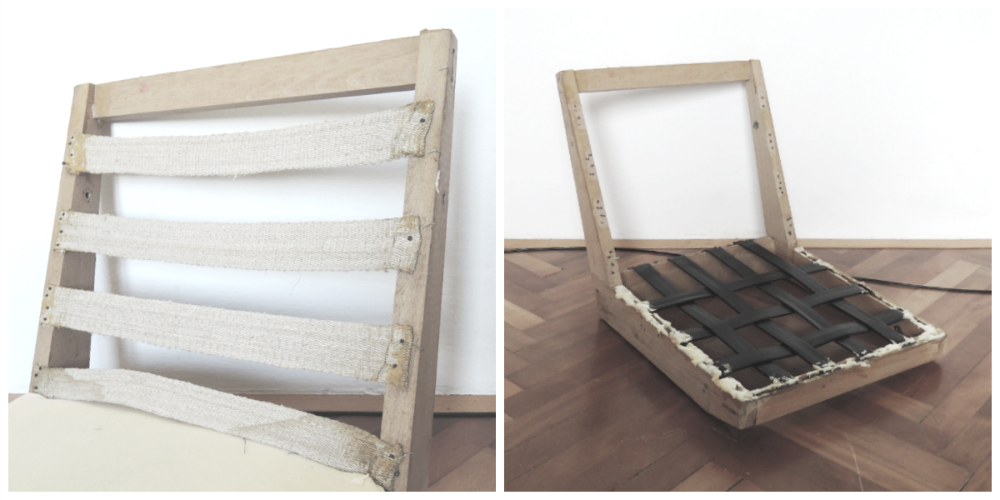 We stapled on the jute fabric after the webbing and after that the foam. Over the foam we stapled on the dacron to make the chair a little more comfy and to blend in nicely all the transitions.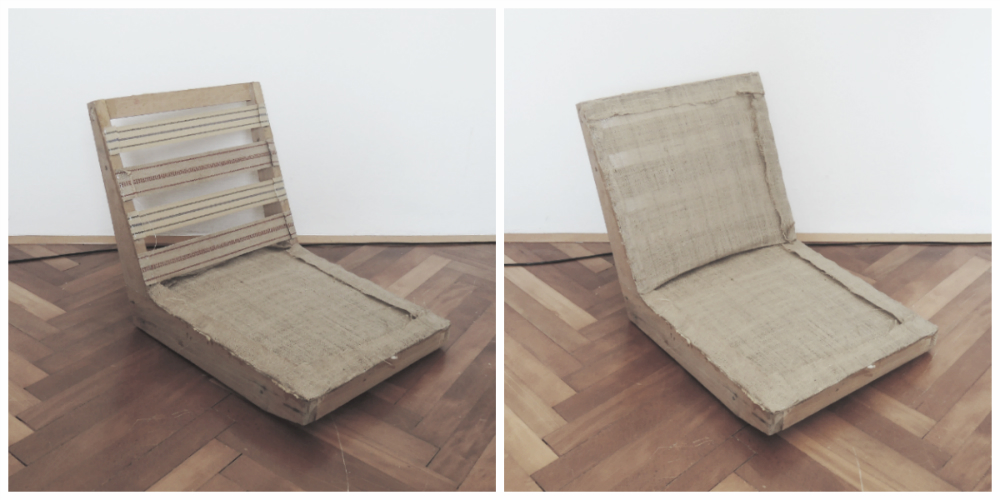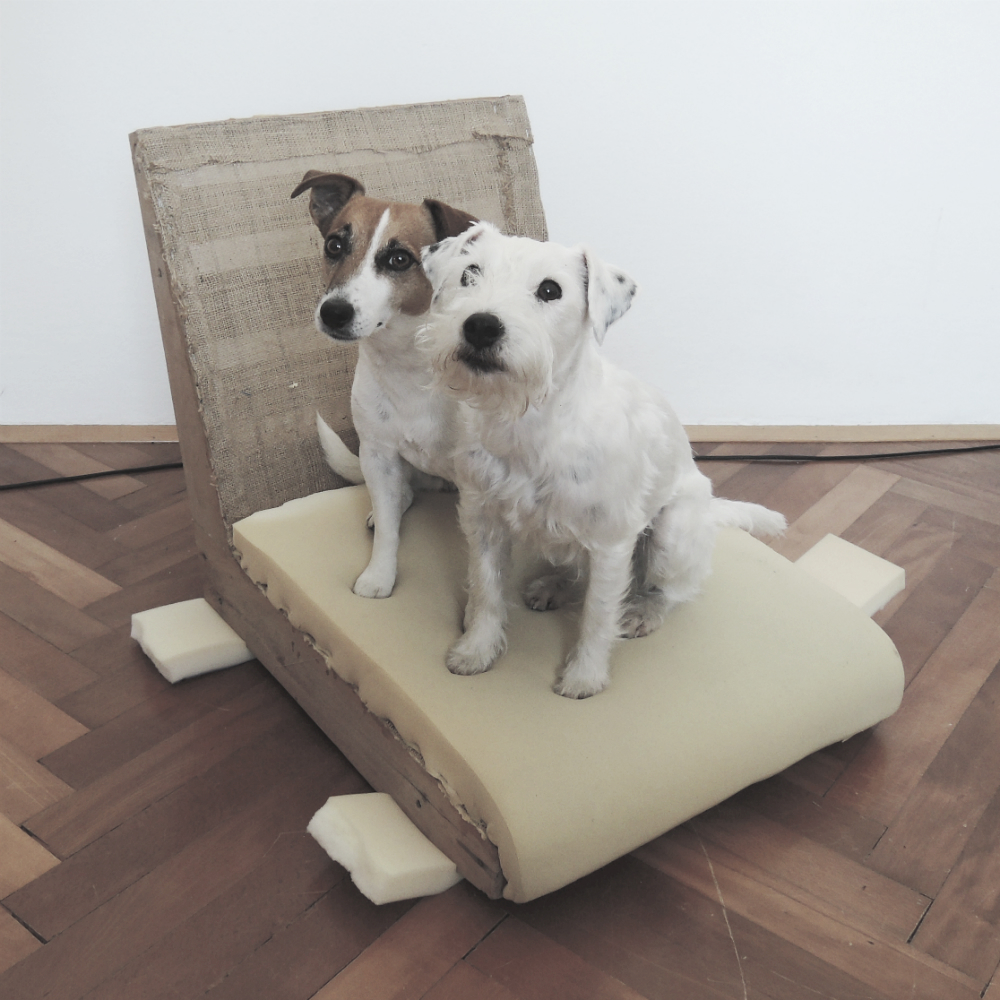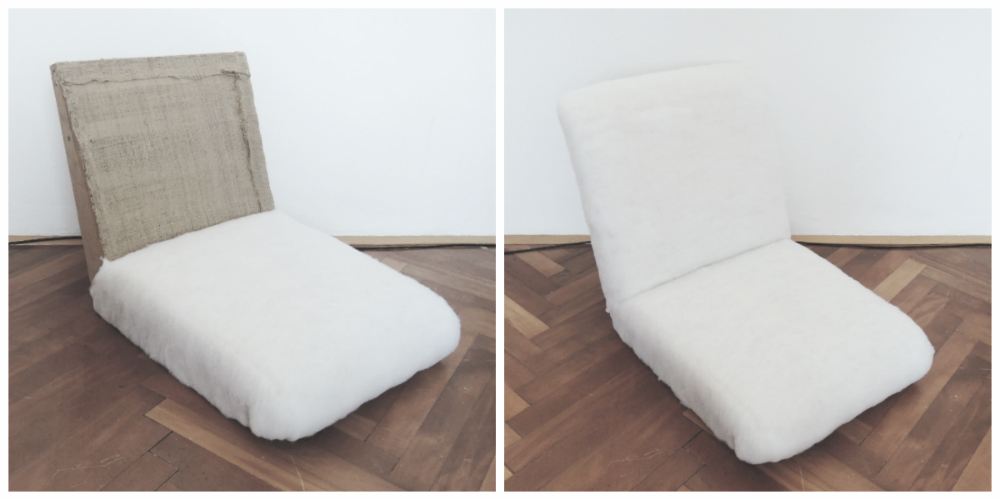 The chair resides in a corner of our bedroom and last year we painted the walls dark grey and the dark chair just doesn't fit anymore. We wanted something light, so when I saw this fabric at Ikea I just knew that this was it. It is perfect! It's light and has an interesting pattern. I made a sewing pattern for the chair and cut out all the pieces and stitched them together to make the covers.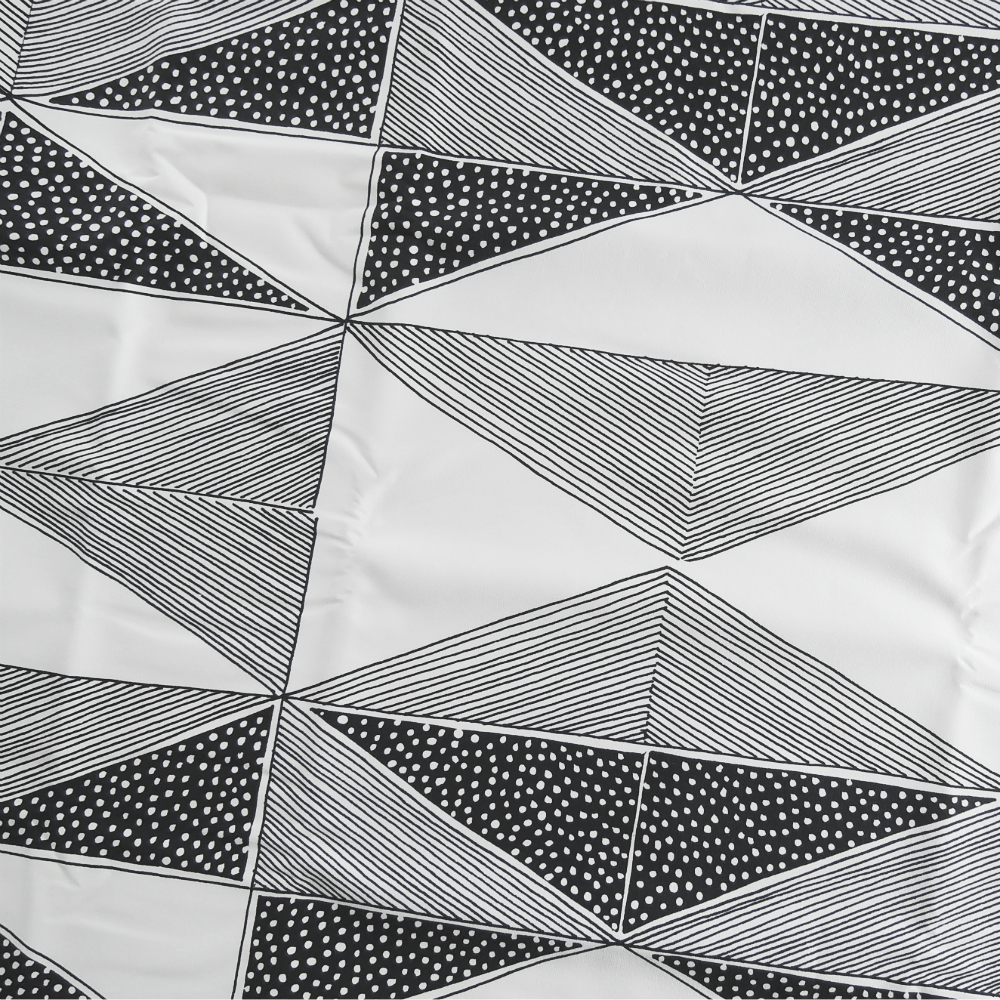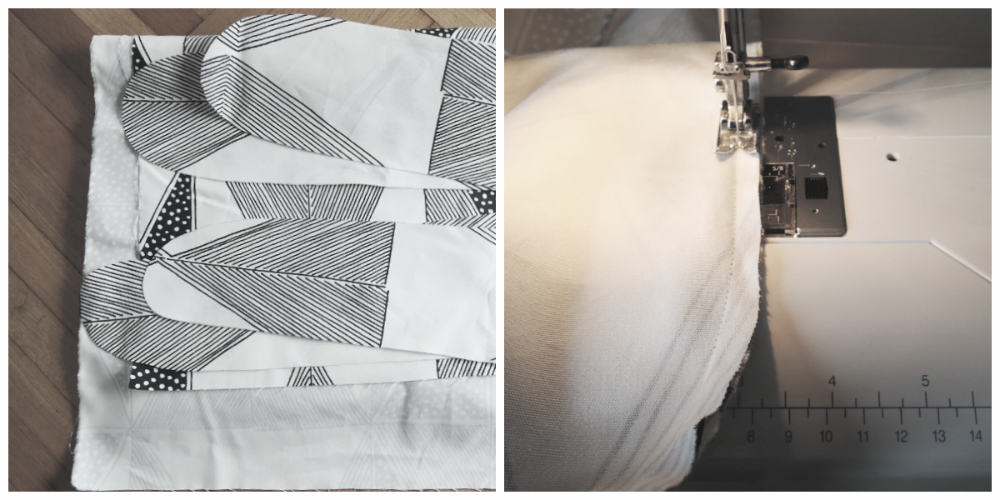 All we were left to do was to put the legs back on.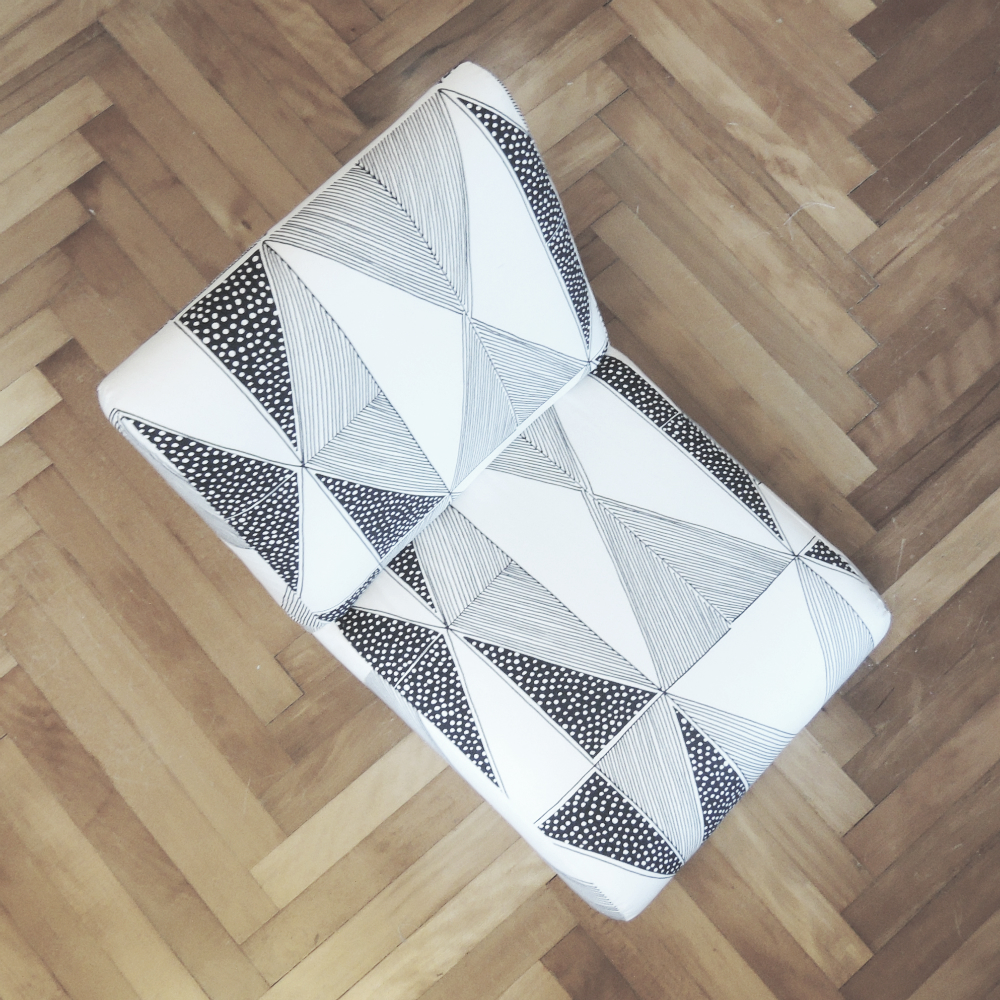 This is how it turned out. What do you think? We love the end result! I think it has a little Scandinavian feel to it now. How much difference a different fabric can make.