The last door in the apartment is finally repainted! This little project took us only a weekend and I really don't know why we haven't tackled it sooner. When we repainted the walls and the floor in the kitchen last year I also stripped and repainted the door jamb to the pantry, so the only thing left was the door. Exactly a year later we finally did it. I redid all the other door jambs in the apartment last summer. This one, to the pantry, was the only one left.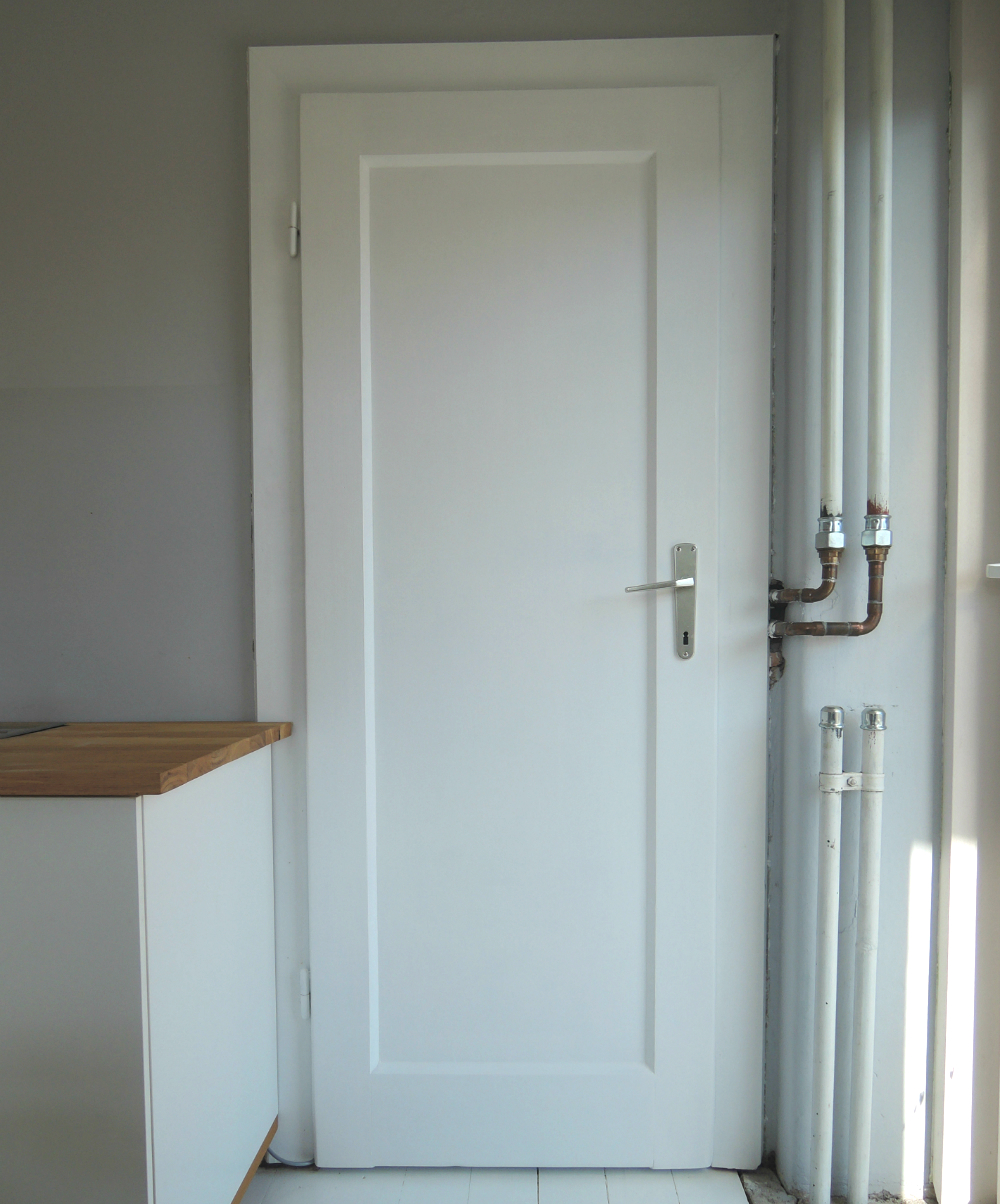 As you can see, the door was in a poor state, the paint was chipping at the bottom and I can't even count how many layers of paint there were. The color was originally a light grey, but we decided to go with a simple white like with all the other door jambs in the apartment.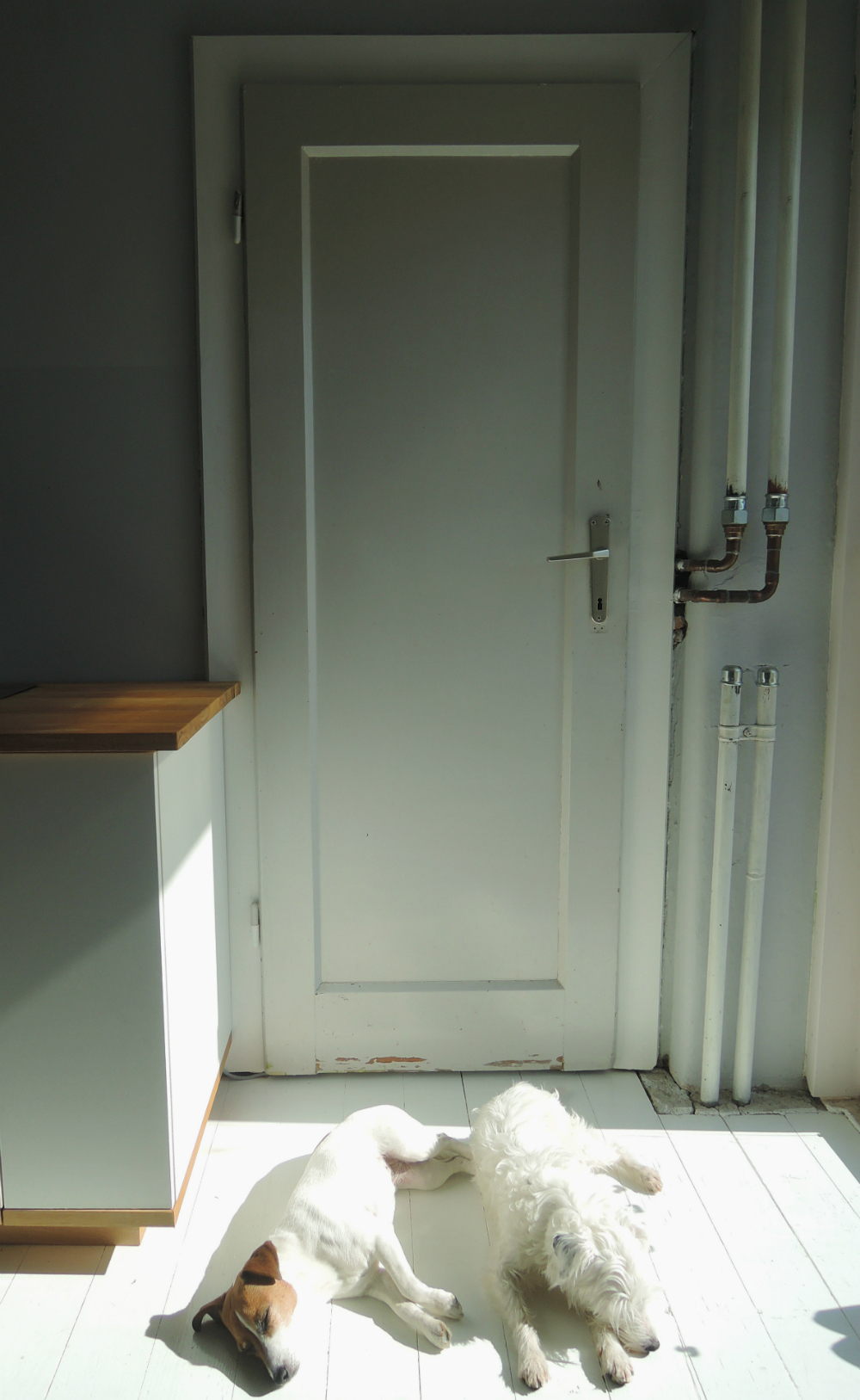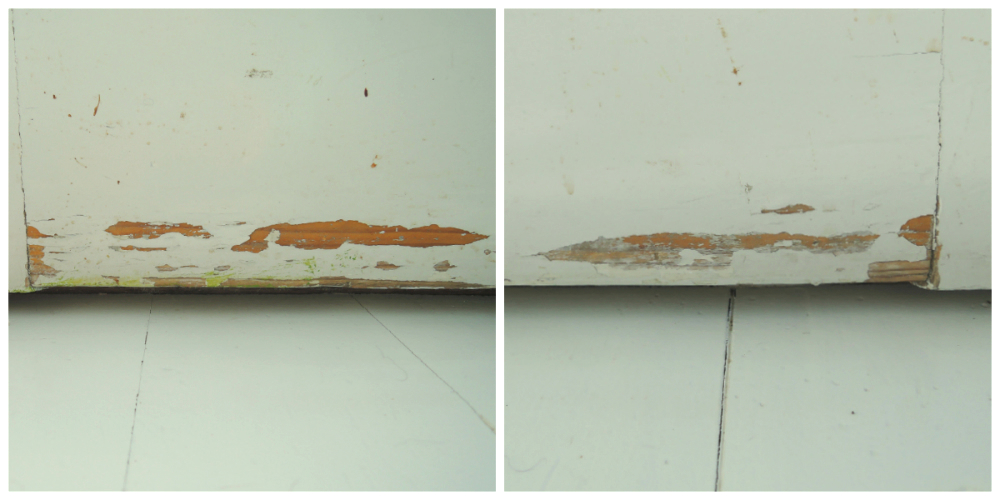 The first thing was to strip the paint off of the door with our heat gun. We have a Bosch Heat Gun
 for a couple of years now and are really happy with it. We learned from previous projects that this method (using a heat gun) is the easiest way to completely remove old paint.  You can just scrape off all the layers of paint after you expose them to the heat for a couple of seconds. Of course, when using a heat gun you have to use it in an outdoor space and wear a heavy-duty filter mask to protect yourself from the paint fumes.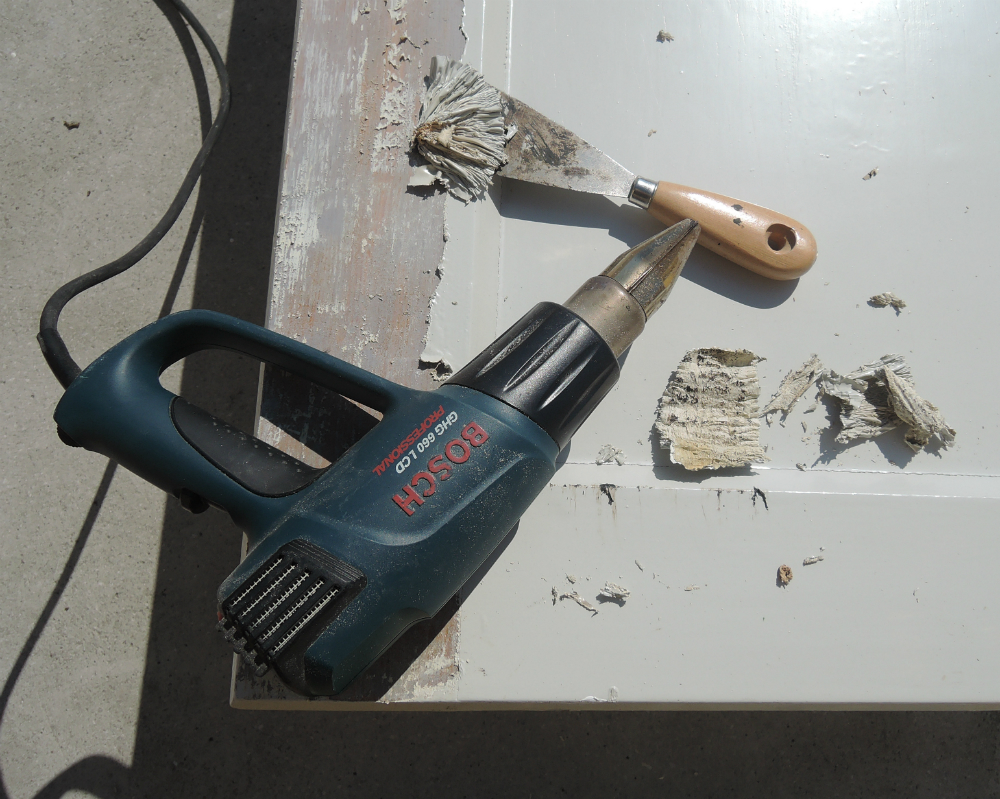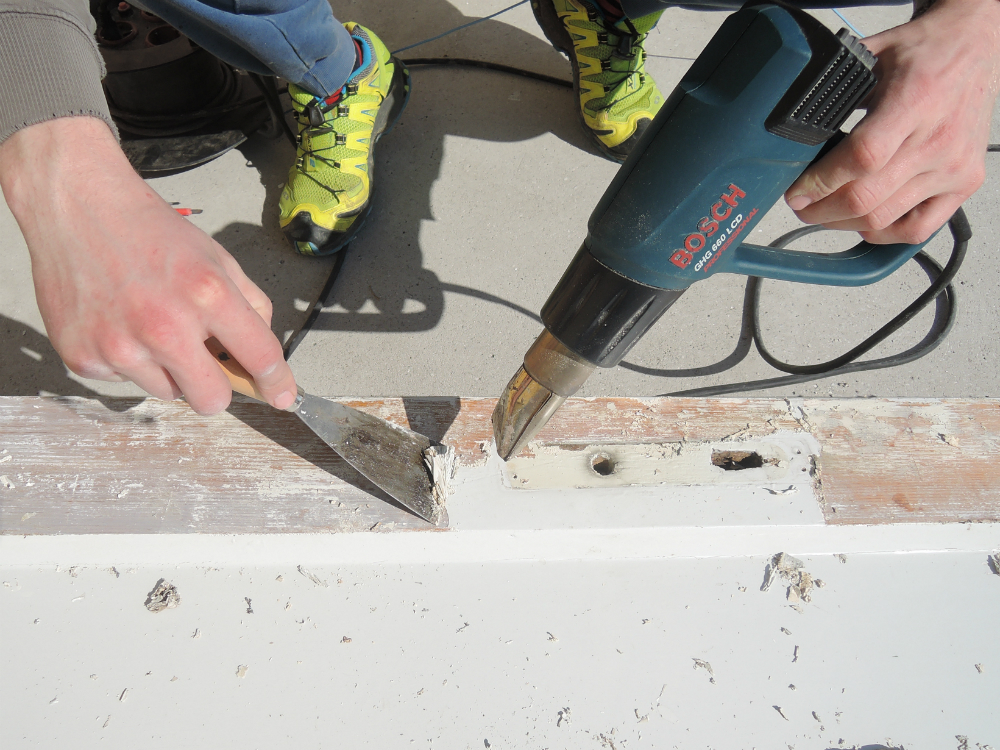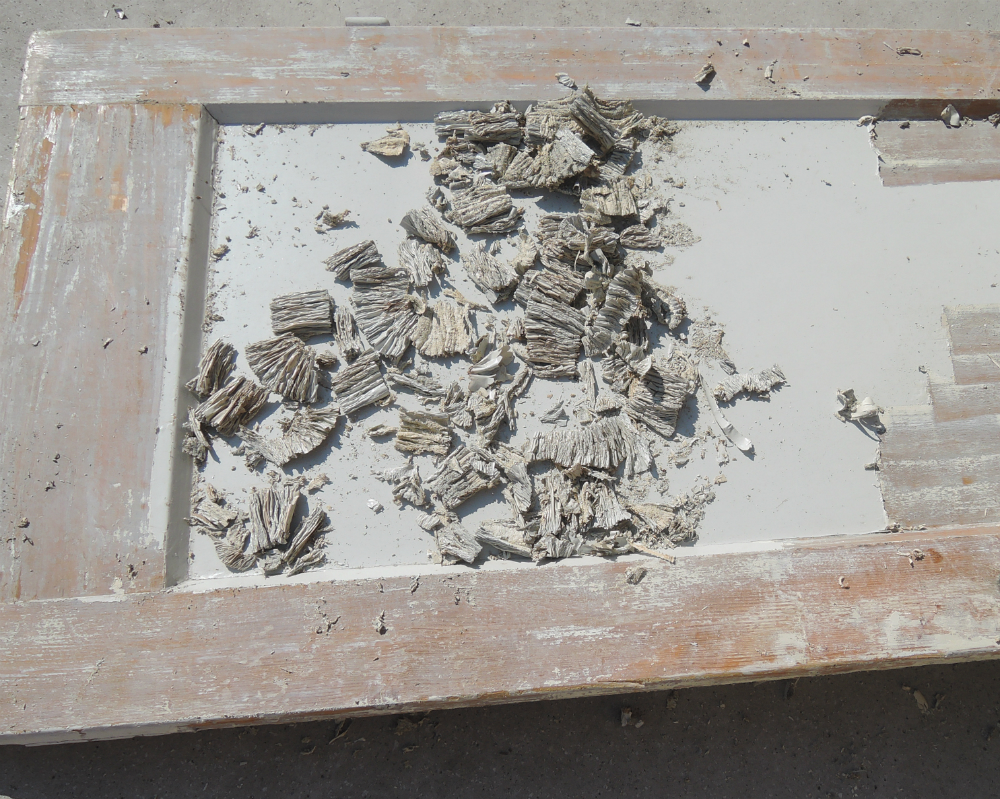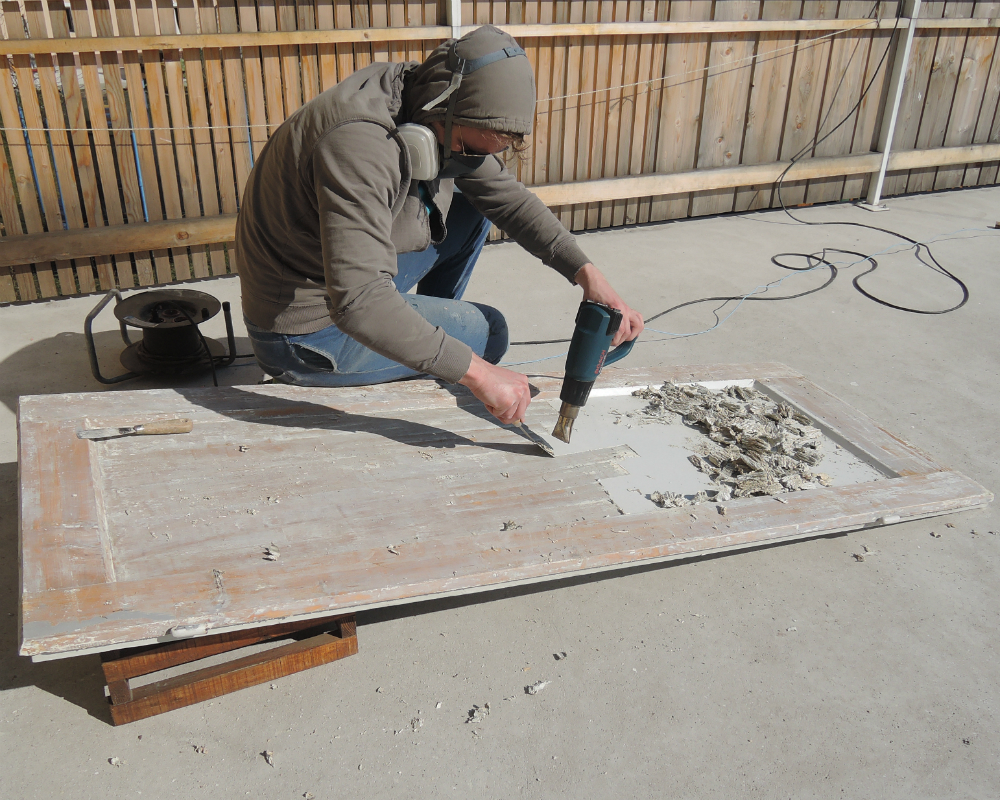 After that, he sanded the door with his random orbit sander. This is his new toy and he is as happy as a child. 🙂 It is a Bosch GEX 125-150 AVE
model. First he sanded it with a grid 80 and later 180 to get a really smooth surface ready for paint.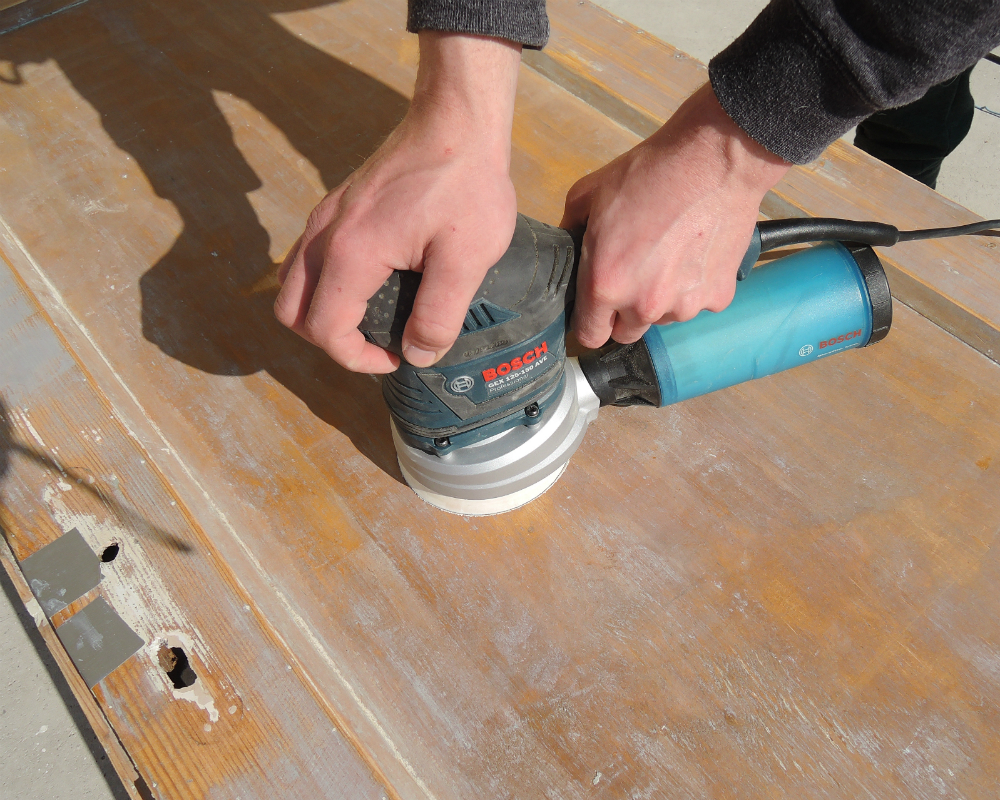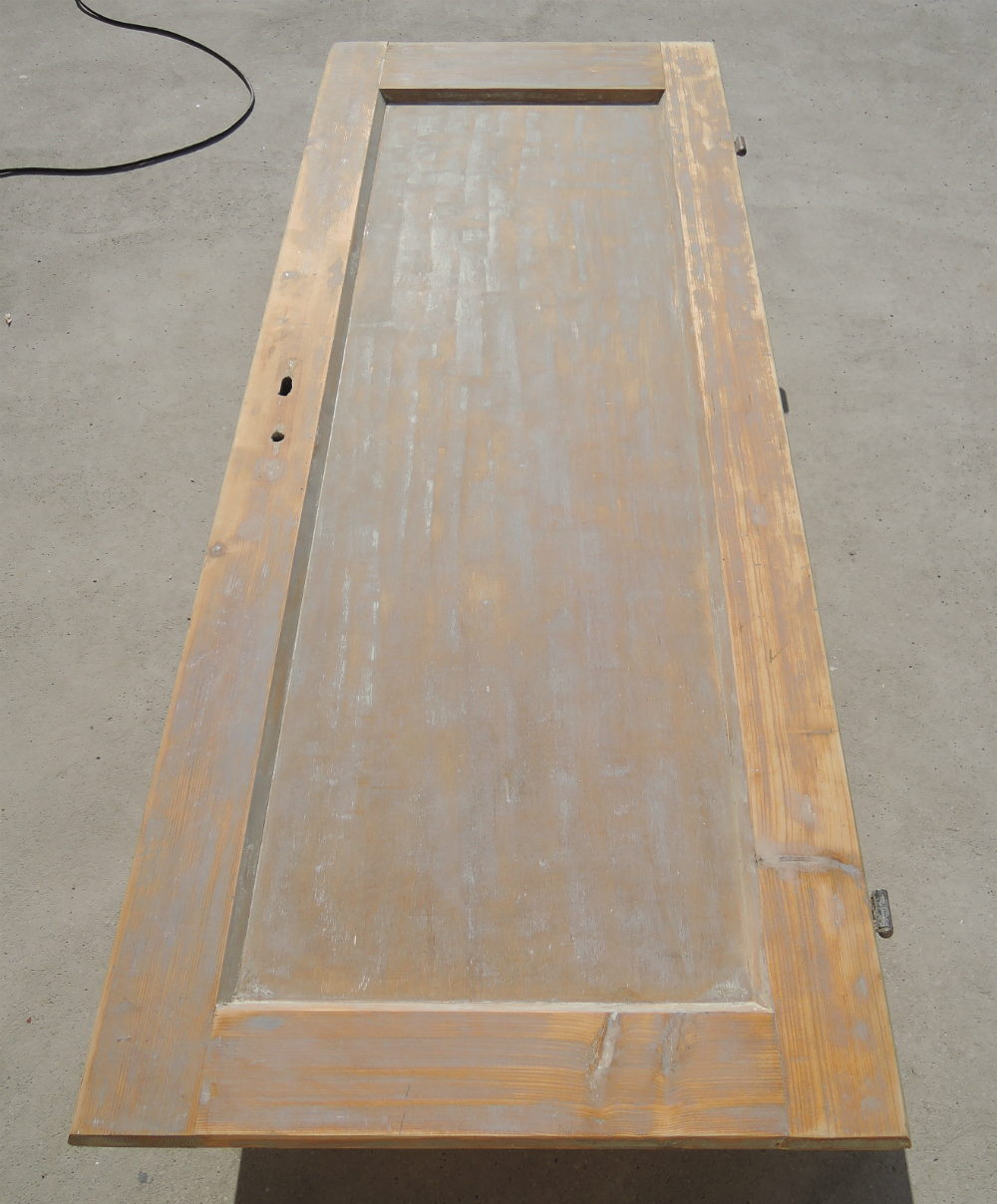 Then came the primer. I did two coats and lightly sanded each one when it was dry. After the primer I applied  three coats of white paint and  again sanded in between. On the photo below is the door after the two coats of primer.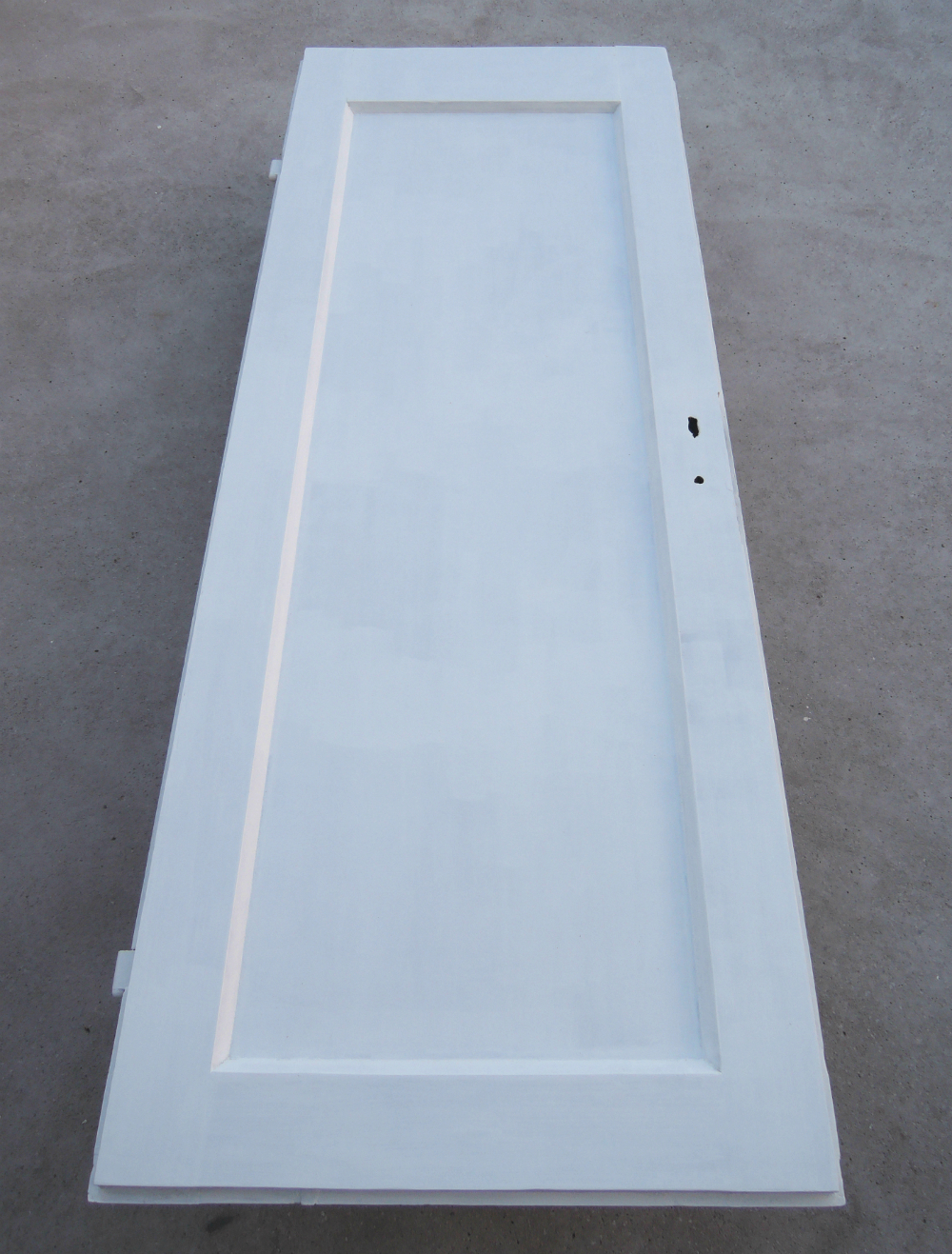 When it was dry, Evgen rehanged the door back on its hinges and attached back on the door handle.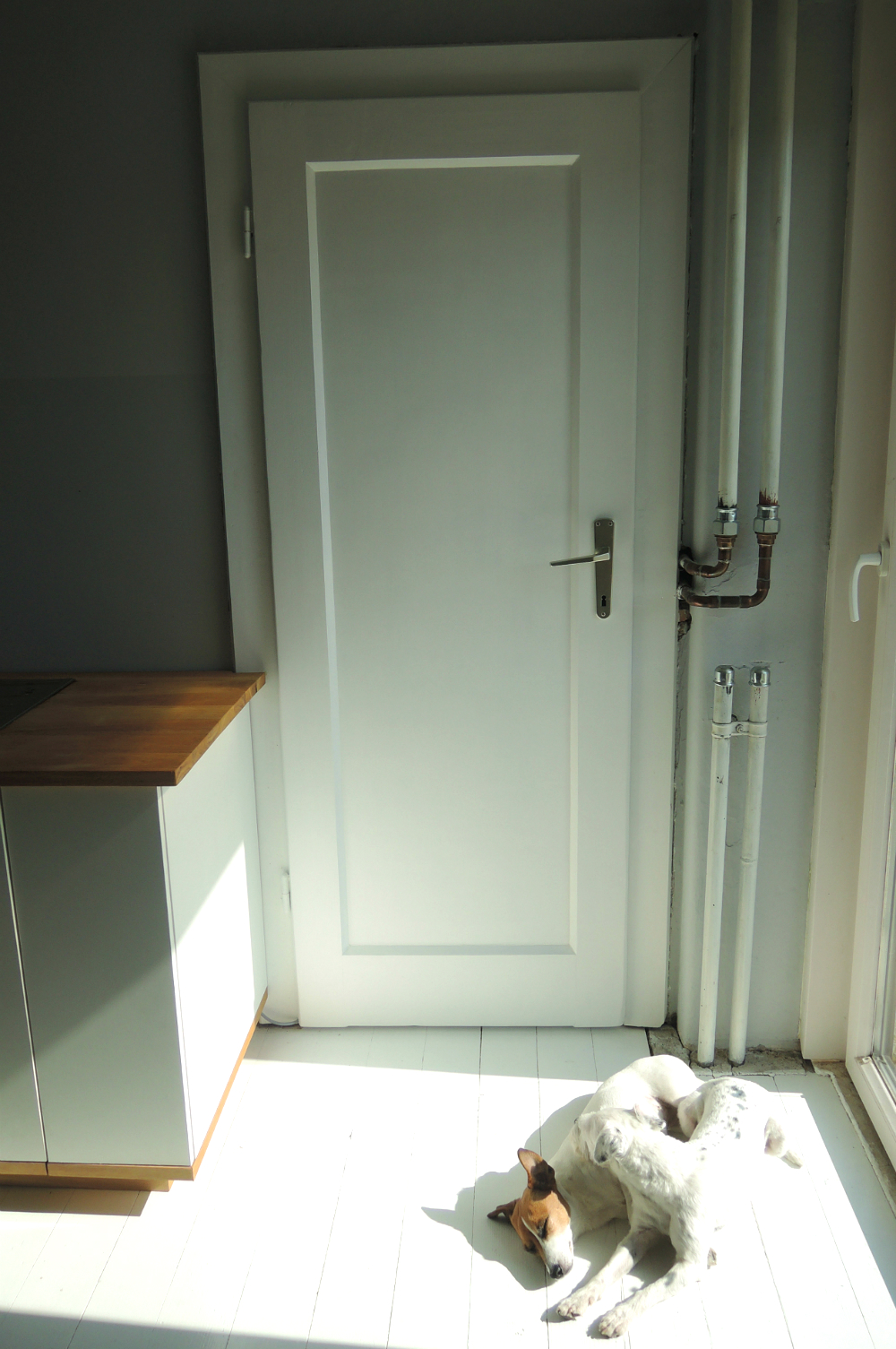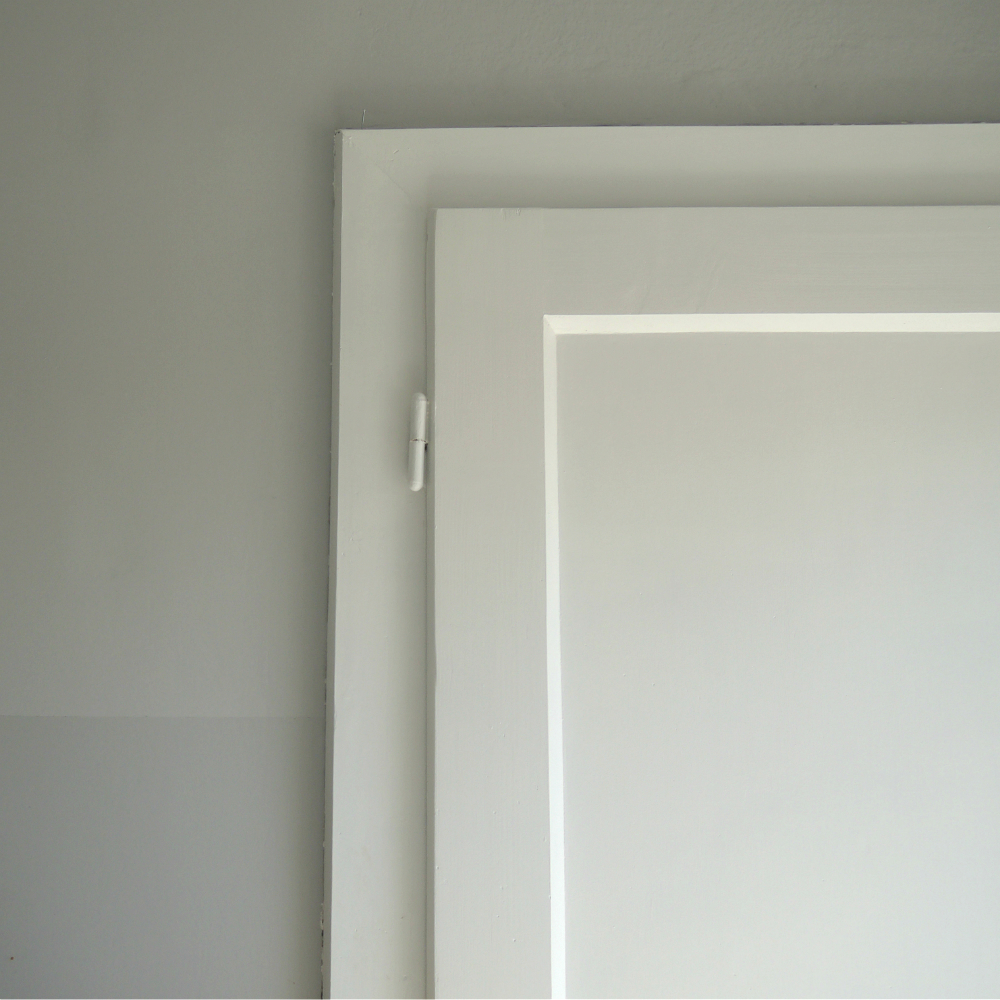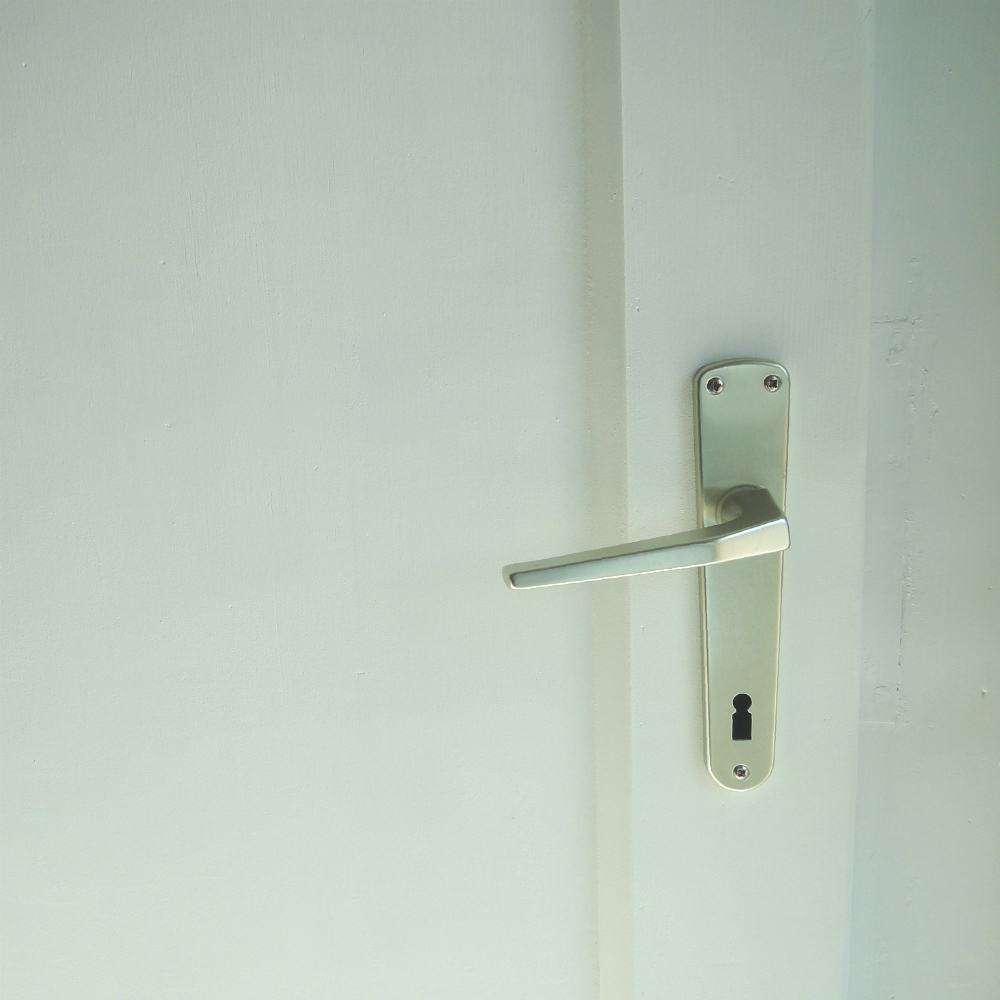 It's not a major difference, but for me is one thing checked off of the list. Now we have to do something with that horrible looking pipes on the right. But before that, next on the list is the shelf above the sink. Oh, and as you can see Roo got a spring haircut in between. 🙂